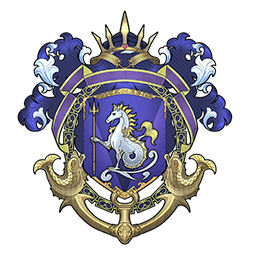 The local army used by the states governed by the "Four Famous Gates". He was selected as the "guard" who took turns to guard the imperial city. The size of each state is different, but each of them can at least match the army of a small country, and the size of the leader of Lamar even far exceeds that of the Kingdom of Liber.
During the Civil War, these armies were integrated into the "Aristocratic Alliance Army", and new weapons such as mecha soldiers were introduced, and they had the upper hand in the face of the regular army... However, due to the arbitrary action of the pillar "Four Famous Doors" or separation from the front, they were gradually forced to a disadvantage. . After that, the general staff of the "Aristocratic Alliance Army" suggested a truce, and the civil war ended...
After the end of the war, under the influence of the arrest of Duke Kane, the commander-in-chief of the "Aristocratic Alliance Army," and the influence of the nobles who scorned the people during the Civil War, the power of the nobles declined sharply.