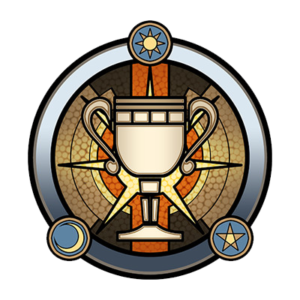 A religious organization that believes in the most widely believed "Goddess of the Sky" on the mainland, and is symbolized by the "Star Cup" that accepts his favor.
虽然在不同地区和文化圈有著如「空之女神」、「天上圣母」」「翼之女神」等不同称呼,但信奉的对象全都是同一位女神。
The Codex Nation of Artria, headquartered in the central and western part of the mainland, guided the restless people and enlightened them after the collapse.
Since the leadership revolution, although the influence has not been as good as in the past, the churches in various places have still promoted elementary education in the form of Sunday schools, and they still have a strong influence in the fields of culture and medical care.
──In addition, in addition to the "Province of Ceremony" that manages the church and ceremonies, there is also an agency called "Province of Saints" within the church, which is responsible for the management and recovery of ancient relics from the Semrian civilization. With this said, the canonized province seems to have an unofficial "armed knights"...